Need Prefessional Cleaning?
#1 Utah Carpet Cleaning Company
We Guaranteeing A 100% Satisfaction! If you're not happy we will redo it until you are, or we issue a full refund! We Service Utah County and all surrounding counties!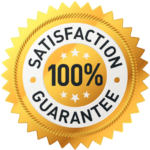 Services
Offering the best Cleaning for your Business !
We are proving all type of cleaning solutions for every small and big businesses, organizations and homes.
Why choose us
Amazing benefits with us
We are a Eco friendly cleaning expert company, we are on this business over 7 Years, We already work with B.M.C., Sundance Resorts, TPM Inc and lots of others big partners, cleaning their offices and clinics around Utah, we provide special prices in a pack for Commercial Cleaning + Carpet wash, feel free to give us a call and schedule a visit to your Office or House for a free estimate!
FULLY LICENSED AND INSURED
We are fully licensed and insured.  Whether one-time cleanup or recurring commercial cleaning services,we'll be glad to lend our professional help anywhere in Utah.
QUALITY SERVICE
H&C Cleaning Solutions is a quality-focused company. Every team member is committed to providing your organization with the best in commercial cleaning services, setting the bar high is necessary.
COMPLETE AVAILABILITY
Consistently approachable and responsive, so customers never feel ignored. We take pride in giving our customers a super quick response and on the same day, we can do everything to meet whatever deadline you have.
SATISFACTION GUARANTEE
If you're not happy with your cleaning, contact us and we will send a cleaner out at no cost, 100% Satisfaction guaranteed.
How it works
Get amazing cleaning
in 4 simple steps
Testimonials
Customer Reviews
"Answered the same day, and they came the next morning. Everything was done in a couple of hours and would hire again."
"They walked into a really dirty apartment and left it looking sparkling clean!"
"They came over to my home last minute after a different cleaning company stood me up. I'm so glad they were able to accommodate me and grateful that they did a wonderful job on my home. They got all of the nooks and crannies. I was very impressed with how thorough they were. Thank you."
"Very kind and efficient. Would use again."
"They provided THE BEST house cleaning we ever had. They were easy to work with, punctual, professional, and detail oriented. We would hire them in a heart beat. We won't be going with anyone else"
"TI've really enjoyed having home company cleaning service. They are always on time, they do very thorough work and always show up with smiles. They are kind and trustworthy. Very happy with them."
"This company is amazing! I do not typically leave reviews but they indeed deserve 5 stars! I used to work for a cleaning company in college but have never used the service for my home. We decided it was time but I was very nervous. I have always been a fairly picky about how things were cleaned. The ladies showed up on time, worked very quickly, the quality of work was really good, and I felt comfortable with them in my home. It was a great feeling to see my home so clean when they were done! I am signed up for bi-weekly and can't be happier. Thank you ladies! Truly appreciate it!"
"This is the type of customer service you dream of! They want your service, they want this to be right and work so hard to make sure you're happy. With four littles and a dog, I could not be happier. My standard is very high and they accomplished everything. It helps to have a list. And they were in constant communication with me about timing. I've now set up a regular cleaning with them! So happy!"
"This is the type of customer service you dream of! They want your service, they want this to be right and work so hard to make sure you're happy. With four littles and a dog, I could not be happier. My standard is very high and they accomplished everything. It helps to have a list. And they were in constant communication with me about timing. I've now set up a regular cleaning with them! So happy!"
"Super nice staff and great cleaning!"
"I called Home Company Cleaning Services last Friday morning because my couches urgently needed a cleaning and they came right away. Their equipment was very effective and they were very careful inside our home. The couches turned out great, and they cleaned the carpet underneath where they worked too, even removed a tough spot from that piece of carpet for us! I'm planning on calling them again when I need my carpets deep cleaned for sure."
TRUSTED PARTNERS