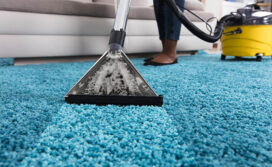 Carpet Cleaning Services Utah
If you want to give new life to your carpets trust H&C Cleaning Solutions Top-rated carpet cleaning company in Utah to get the job done!
If you want to get your carpets clean, there is no doubt that you should call H&C Cleaning Solutions. Why? The answer is very simple: we have years of experience in the field, so we know everything there is to know about how to properly clean your carpets. We have the equipment, tools, and products necessary to make your carpet look perfectly clean in a very short time.
We have proven techniques that clean deeply in your carpet's fibers, removing all dirt and making them clean and odorless. After you have your carpets cleaned by us, you and your family will enjoy the benefits of a cleaner breath easier and healthier home or business.
Our guaranteed system will get rid of all dirt from your carpets, but it will also eliminate any bacteria, allergens, soil, pollutants, and any other unwanted thing that could harm you or your family's health. We offer you a 100% guaranteed satisfaction with our service that includes addressing any possible issues happening during or after service.
H&C Cleaning Solutions Carpet cleaning is the best option in Utah
There may be many carpet cleaning companies in Utah and they can have a wide range of prices. Some of them market themselves as "the cheapest solution" for your carpet cleaning needs. But the truth is that the best and most reliable carpet cleaning company you can find in Utah and surrounding areas is H&C Cleaning Solutions.
And we are not just saying it. For years we have been serving the Utah Valley with our carpet cleaning and other services. We have learned everything there is to know about carpets and how to clean them: the right kind of products, how to use them, cleaning procedures and more.
We know that every home or office is different. We understand the different types of fabrics that exist and how to treat each one to leave all your carpets perfect, regardless of the type of material it is made of.
We have over 1000 positive five star testimonials on sites such as Google, Yelp, and other business review websites. So when you are looking for quality, dependable, responsible, and affordable service, H&C Cleaning Solutions is the best option for Utah Valley and surrounding areas.
FULLY LICENSED AND INSURED
We are fully licensed and insured.  Whether one-time cleanup or recurring commercial cleaning services,we'll be glad to lend our professional help anywhere in Utah.
QUALITY SERVICE
H&C Cleaning Solutions is a quality-focused company. Every team member is committed to providing your organization with the best in commercial cleaning services, setting the bar high is necessary.
COMPLETE AVAILABILITY
Consistently approachable and responsive, so customers never feel ignored. We take pride in giving our customers a super quick response and on the same day, we can do everything to meet whatever deadline you have.
SATISFACTION GUARANTEE
If you're not happy with your cleaning, contact us and we will send a cleaner out at no cost, 100% Satisfaction guaranteed.